Happy Hump Day everyone!
I'm so excited! I found someone to redo my blog! She said it would hopefully be done by the 20th!
So stay tuned for that.
Anywho, I've seen many a folk doing the Two Truths & A lie so I decided to jump on the bandwagon! Linking up with Lana for this cool blog post!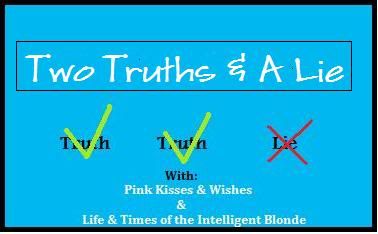 So here it goes!
1.) I have been to more then 2 foreign countries
2.) At one point I owned 3 dogs at one time
3.) I have been to Tennessee
Ok, so there ya have it folks...which one do you think is the lie?