Wednesday, October 31, 2012
Tuesday, October 30, 2012
Friday, October 26, 2012
Happy Friday Everyone!!! Thank you so much for all that linked up this week for our link-up! I loved reading all your posts. I also want to thank Miranda for letting me co host this link up. She was the brains behind this link up. So thank you! *And the giveaway winner will be announced next week!!!*
The last topic for this link up is Best Friend Memory
I have particular memory that come to mind. It has to do with my college friends who I mentioned in an early topic this week.
2 years ago we all got together in Madison WI and went to a Badgers Hockey Game. It was a blast. After the game we went out to a few bars and had a crazy good time. (One of us is always the DD) Some of my friends had a little bit to much to drink and by the end of the night we were helping each other out and using the toilet if you know what I mean ;)
Here are some pictures from that night
As you can see it was a pretty fun/crazy night. One of my favorite memories.
So please link up and share your favorite friend memory!

Thursday, October 25, 2012
Hi! Welcome to the Thursday edition of Friendship Week. Today's topic?
Worst friend memory. And what you
learned from that experience. You don't have to be
specific, you can focus on the lesson you learned.
I think today's link up topic is great. It shows a real side to blogging which is something I like. Not everything has to be glitz and glamour. It shows that we are human and real things happen to us. So without further a do, here is my worst friend memory.
This happened back in June actually and it all started with a birthday party. I had made a post on facebook about how I was getting sushi for dinner. My best friend at the time seemed annoyed via text that I posted that. I told her I couldn't come because I was saving my vacation time because my husband and I were going through the invetro process.
Long story short we started fighting via text the entire day about why I couldn't take off for her birthday 'weekend' etc. (Keep in mind I came up to her house the week before to celebrate her birthday with her since I couldn't make it to her birthday party)
My best friend and I had been best friends for over 14 years. She was my maid of honor.
She called me some horrible names via text a word that rhymes with 'runt'
To make matters worse the purpose that I am co hosting this link up with became involved. I was texting her (Miranda) while all of this was going on. She texted my 'best friend' back and told her to stop calling me names. My'best friend' then took some low shots to Miranda.
Things ended up escalating and getting heated.
My 'best friend' and I 'made up' a few months ago and apologized on both ends. I said some mean things I shouldn't have said and so did she. However our friendship with never be the same and that's what hurts the most.
She also said to me that I only have family as friends because I don't know how to maintain a friendship with other people.
I'm not one to have a ton of friends. Just a good handful, that's all I ever really needed. Losing her as a best friend hurt more then anyone will ever know.
We still talk casually and text...I will always love her no matter what but our friendship will never be what it once was.
Sorry for the 'debbie downer' post but like I said it's a real post I think!
So what is your worst friend experience? How did you handle it? What did you learn from it?

Wednesday, October 24, 2012
Today is Wednesday, our third day of our Friendship link-up. Today's topic?
Celebrities
Who would you want to be your best friend?
Jessica Biel?
Jessica Simpson?
Pink?
Emma Stone: If you have followed my blog at all you know I have a huge girl crush on her. I could see her and I being best friends! She seems so down to earth and funny. I love her movies (spiderman, easy a, the help, etc)
Emma Watson: This girl is so talented. And again she seems so down to earth (I'm sensing a theme.) I think it's amazing how she dropped her accent to play an american in Perks of a Wallflower. I recently read an article with her in it. She said boys said she didn't look as good with her pixie haircut. She said I don't care, I like it. I love that. So comfortable in her own skin and I love her haircut!
Anna Kendrick: This girl has some mad acting skills! She is so great in her movies. She is a complete opposite of her character in the twilight movies. She has played in some amazing rolls. I could see her and I being great friends!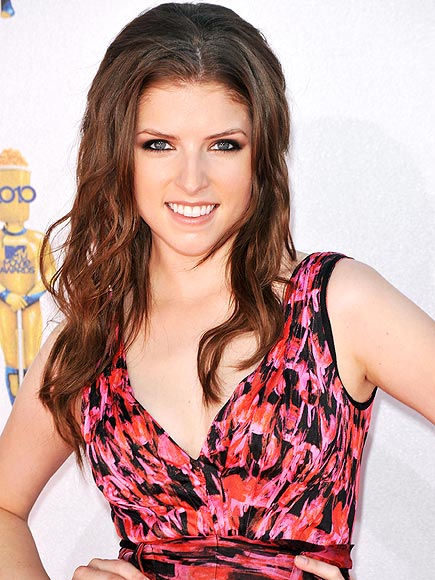 Brittany Snow: I first saw her show American Dreams when I was in high school. I was obessed with this show. I'm so dissapointed that they ended this show. I also read some interviews with Brittany Snow and she went through some stuff that I too went through. It felt like finally a celebrity who has the same problems I do!
Well those are my ladies. Who would your celeb friends be? Share! Link up!

Tuesday, October 23, 2012
Welcome to the Tuesday addition of Friendship Week.
Today? Your Favorite Blog Friends. One of my favorite new subjects!
Jen:
Jen is one of my favorite blogger friends. In fact I consider her my best blogger friend!! I don't remember how I stumbled across her blog but I loved it. Her blog title 'Dexter Morgan's Mama' appealed to me as I love the show Dexter! She has a cute puppy named Dexter who is such a character!
Jen lives a state over from me and we plan on getting together really soon. I think Jen and I are best friends and I can see us being better friends once we meet!
Courtney:
Courtney blogs over at Courtney Cakes. I love reading her blogs they always make me laugh!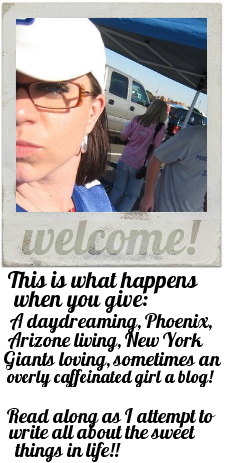 Ashlee
: Blogs over at 'On the front porch looking in'
I love reading Ashlee's blog. We have a lot in common. I wish she lived in Wisconsin because I could see us hanging out! Ashlee recently got married and was a beautiful bride. Stop by and say hi!
Alexandra probably doesn't know that I consider her one of my favorite bloggers but I love getting to know her. I make sure I read her blog everyday.
She is also hosting a really cute swap too!