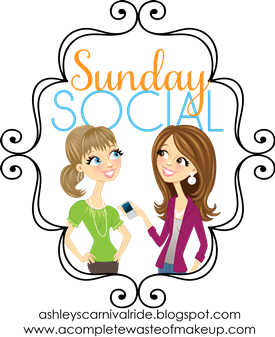 Favorite Childhood Book:
I copied my older sisters, so whatever they were reading, I wanted to be reading. They had a lot of the Baby sitter's Club and Sweet Valley High Books.
I personally loved reading the American Girl Collection (felicity and Molly were my favorite)
Favorite Book Lately:
I am currently reading
Used to Be
by Eileen Cook
Book you wish you could live in:
I would have to say any Emily Giffin book. Or the Harry Potter series because who wouldn't wish do to magic?!
If you could be any character from a book, who would it be and why?
I would want to be Skeeter from The Help because I think she was an amazing person(character) Which leads to the next q&a
Favorite book turned movie:
The Help. I loved that book so much. I couldn't put it down when I read it. I think Emma Stone, Viola Davis, & Octavia Spencer did a great job at becoming the characters.
Favorite Magazine:
I subscribe to too many but my favorites are People, Entertainment Weekly and Allure