I was able to watch the Emmy's today and I thought that I would give a recap.
Here are the ones I thought were the best dressed

Kerry Washington
I thought this dress was really pretty on her and went great against her skin tone.
Sarah Wyland
Her lipstick was a little dark but her dress was gorgeous!
Sofia Vergara
Great color on her
Carrie Underwood
What a beautiful color on her and I think she was dressed appropriate
Allison Williams
This dress is stunning, good choice
Ariel Winter
Probably my favorite of all the dress.
I want it.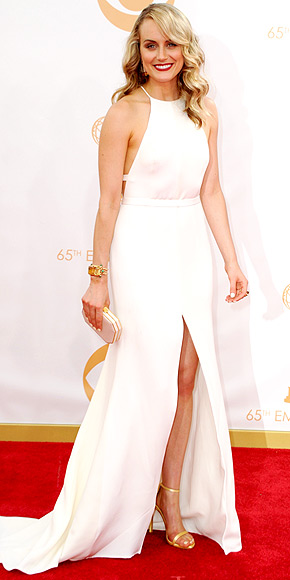 Great Dress, looks really good on her.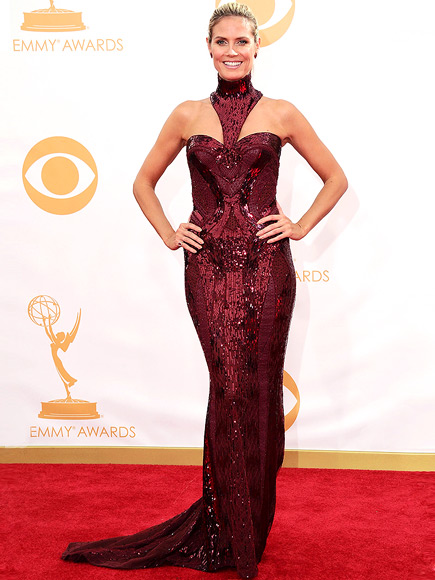 Heidi Klum
This dress is AWFUL!
It look like someone cut up part of her dress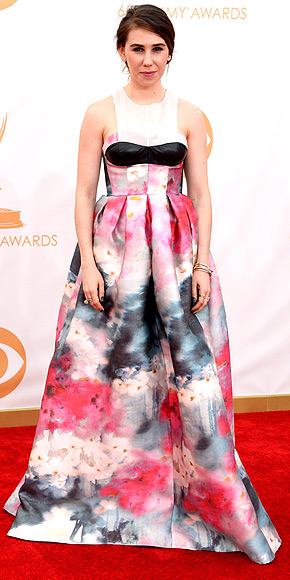 Hello ugly dress.
What is with that black little bra thing.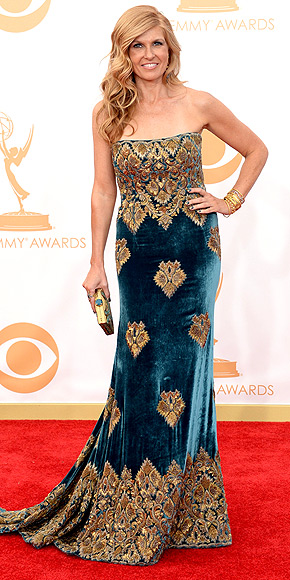 No. Just. No.
It looks like she has Grandma panties on, and that color just washes her out.
Some other tidbits about the Emmy's:
*I read online that Tina Fey had a 'Janet Jackson' moment, I must have missed it because I didn't see it.
*Was it weird for Amy Poehler and Will Arnett to see each other since their divorce?
*I thought the Emmy's were a little depressing with all the remembrance!
*I felt that Bryan Cranston & Aaron Paul got snubbed!
*I wish someone OTHER then Steven Colbert would win, people, have we not watched Jimmy Fallon, Jay Leno, or Jimmy Kimmel?
*Michael Douglas still had his wedding ring on, but know Catherine:(
What did you think? Any worst/best dressed you thought of?