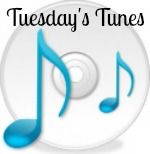 Linking up with
Leslyn's Lovely Life
for Tuesday's Tunes
I love this link up. I think it's great!
Today's 2 songs that I am going to feature are:
I love this song. You should love it too because it's good!
And another blogger Alexandra had the great idea of posting a Christmas song.
So my favorite Christmas song?
Carol of the Bells!