Before I recap my thoughts on the day late Golden Globes I wanted to mention a Valentines Day Swap that is going on right now that you should sign up for!
It's over at Ashlee's blog.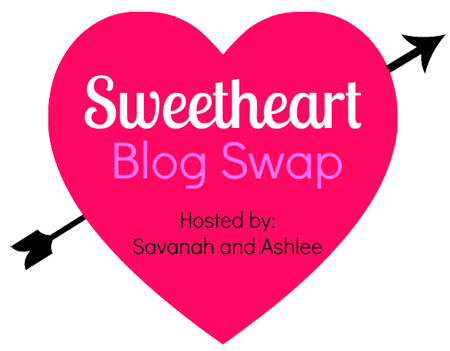 Sounds super fun and only a $10 max spending. Sign up and send a fellow blogger a little Valentines gift!
Now on to my Golden Globes recap
Tina Fey & Amy Poehler
Ladies, you nailed it! I wish I would have seen more of you in fact! Way better then Ricky Gervais in the past years! I was sick of him!
You two are a great comedy duo and I hope and pray you come back to host next year!!
Jodi Foster:
Your dress was pretty, however your speech was a hot mess!
I'm not sure where you were quite going with it. You seemed all over the place! It's like you wanted to say hey I'm gay respect me however you went in a round about way saying it and it just seemed weird! However thanking your mother at the very end was very moving and you seemed to have many a stars in tears.
Best Dressed:
Jennifer Garner & Ben Affleck
You two were nothing short of beautiful. Jennifer your dress was stunning and classy and Ben you look good in anything! I am SO happy you won for Best Director for Argo. It was an amazing movie and you did an amazing job directing it and starring in it. I'm sorry about your Oscar snub :(
Adele:
Your dress is very you. You just had a baby and you look super cute! I love that your a more figured women. Congrats on winning a Golden Globe for Skyfall. Your speech was hilarious! In fact I rewound your speech a second time so I could hear it again!
Jennifer Lawrence:
Minus a little cone boob going on I liked your dress. It's good to see a younger actress win an award so congrats!
Kristen Wiig:
Daring dress and I liked it! I loved your smoky eye makeup as well! Your skit with Will Ferrell=hilarious!
Worst Dresses:
I felt like there were a lot of those!
Jennifer Lopez
Blah! I hated your dress! You always show to much and I think it looks unclassy and very trashy! You have wonderful curves, so why not find a dress that appeals more to that then looking like someone pasted flowers on naked. Yuck! I hated it!
Anne Hathaway:
Your speech was beautiful, your dress errr not so much. I hated your 2 piece dress and I didn't like the white on you. You are very pale (as I am too) so I felt you should have gone with a better color!!
Halle Berry:
As my cousin said, it looks like you had a uniboob! (See picture on right)
I hated your dress! It just looked like a big sheet or something.
Lena Dunham:
First off. I like your show, it's really different and at times uncomfortable but funny. Your speech was great and it makes me see you as a truly wonderful human being. But that dress, dear lord! What were you thinking! It looked like an old prom dress or something!
Overall I thought the Globes were funny this year and I saw a lot of winners who deserved to win!