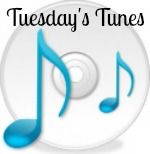 Linking up for another Tuesday's Tunes!
I love Destiny's Child.
It's a good girls group!
I like rocking out and singing with them lol.
Also, Miranda over at Aimless Translation put together a survey for the Midwest Blogger Get Together this summer. Please hit the above link to learn more about the get together and take the survey...seems like a good amount of people are interested!